When Coolermaster reached out to us a few month ago regarding integrating a photobooth station in their booth at Dreamhack I did not expect the level of professionalism these guys put into their operation. Every detail is perfectly planned and the appearance of their gaming truck is just impressive!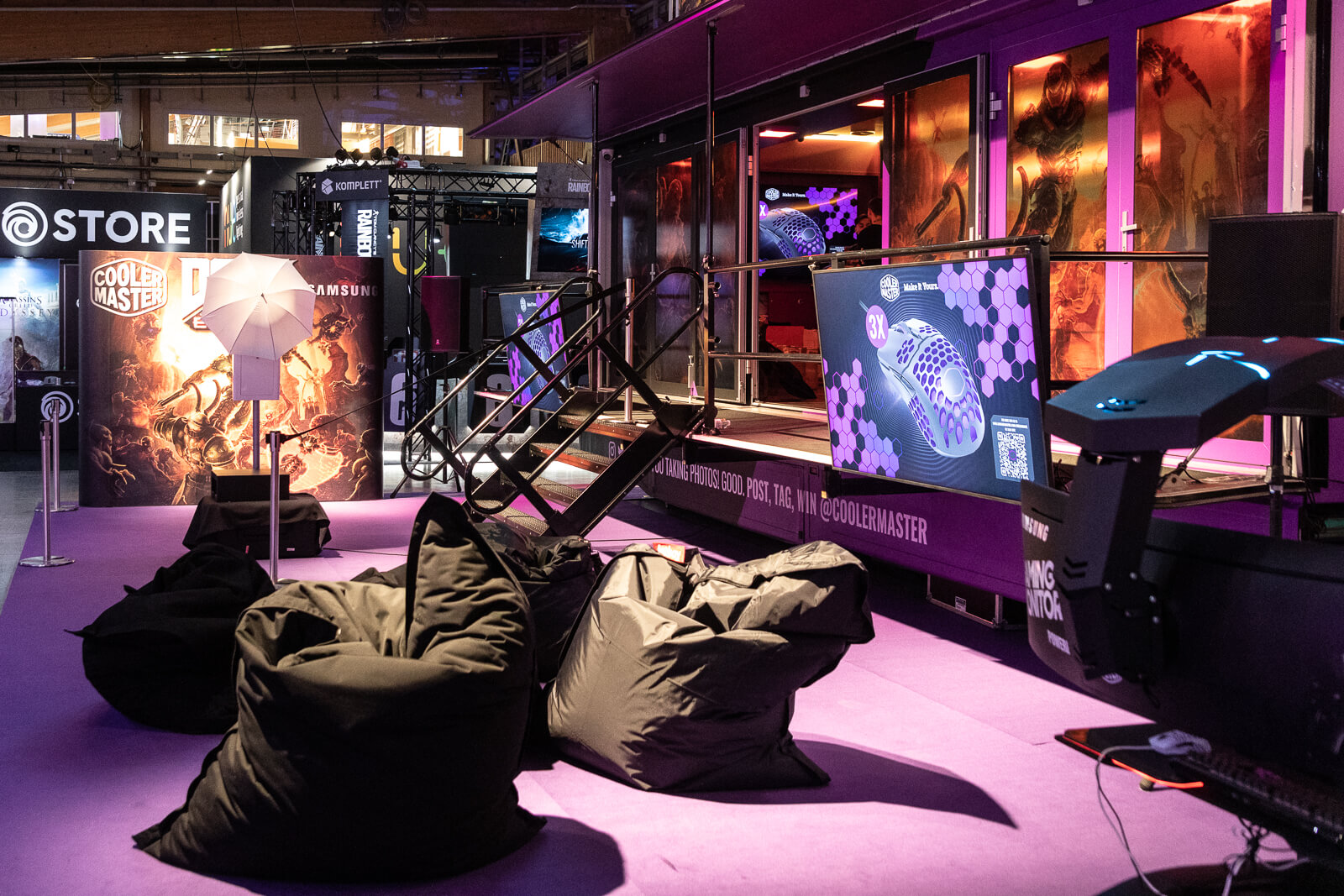 For this event Coolermaster featured the game Doom Eternal and brought some event-specific props to the show. Every single person taking their picture in the photobooth just loved to pose with those props!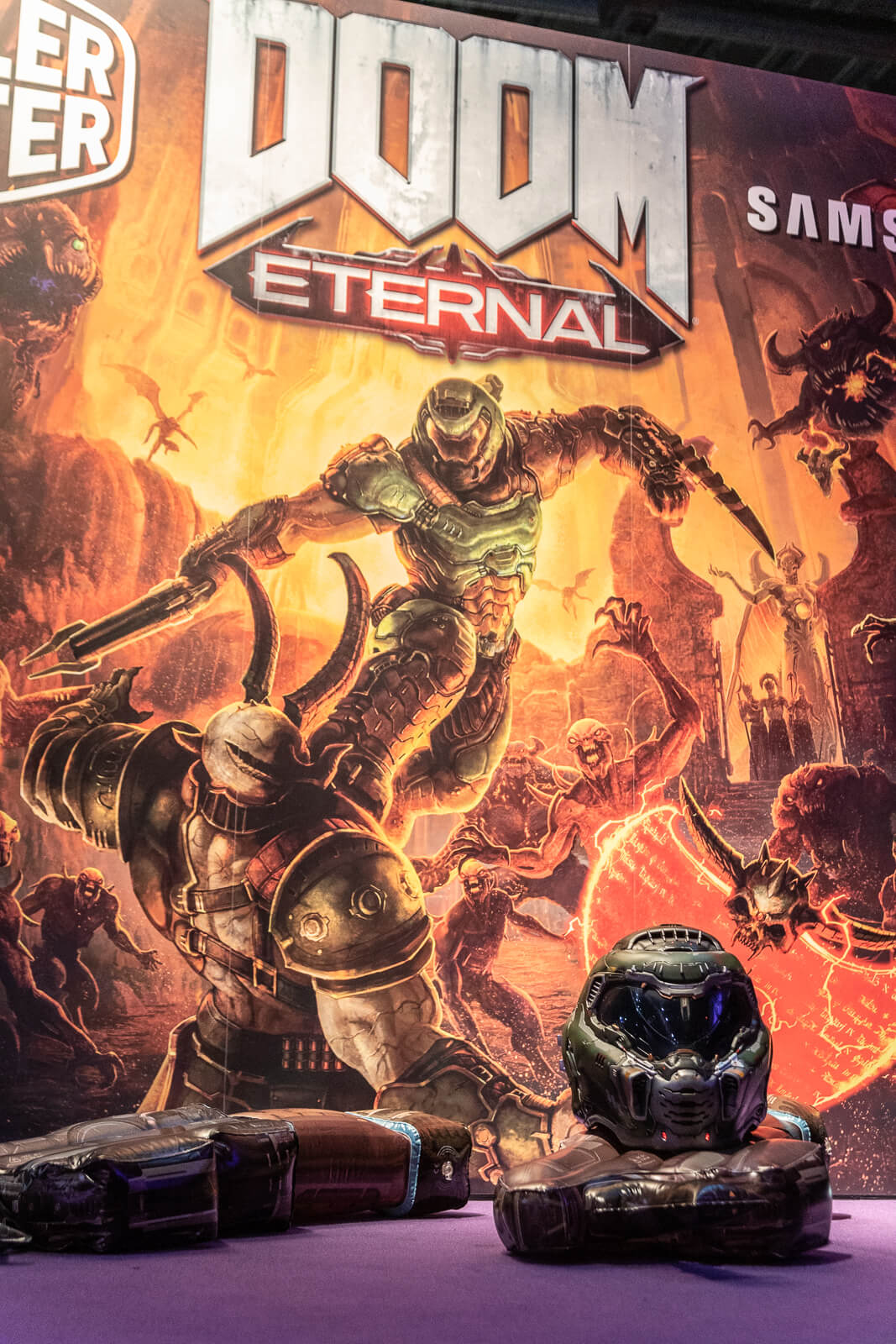 A nice welcome screen combined with live view when people take their pictures invites users to take their picture in the photobooth.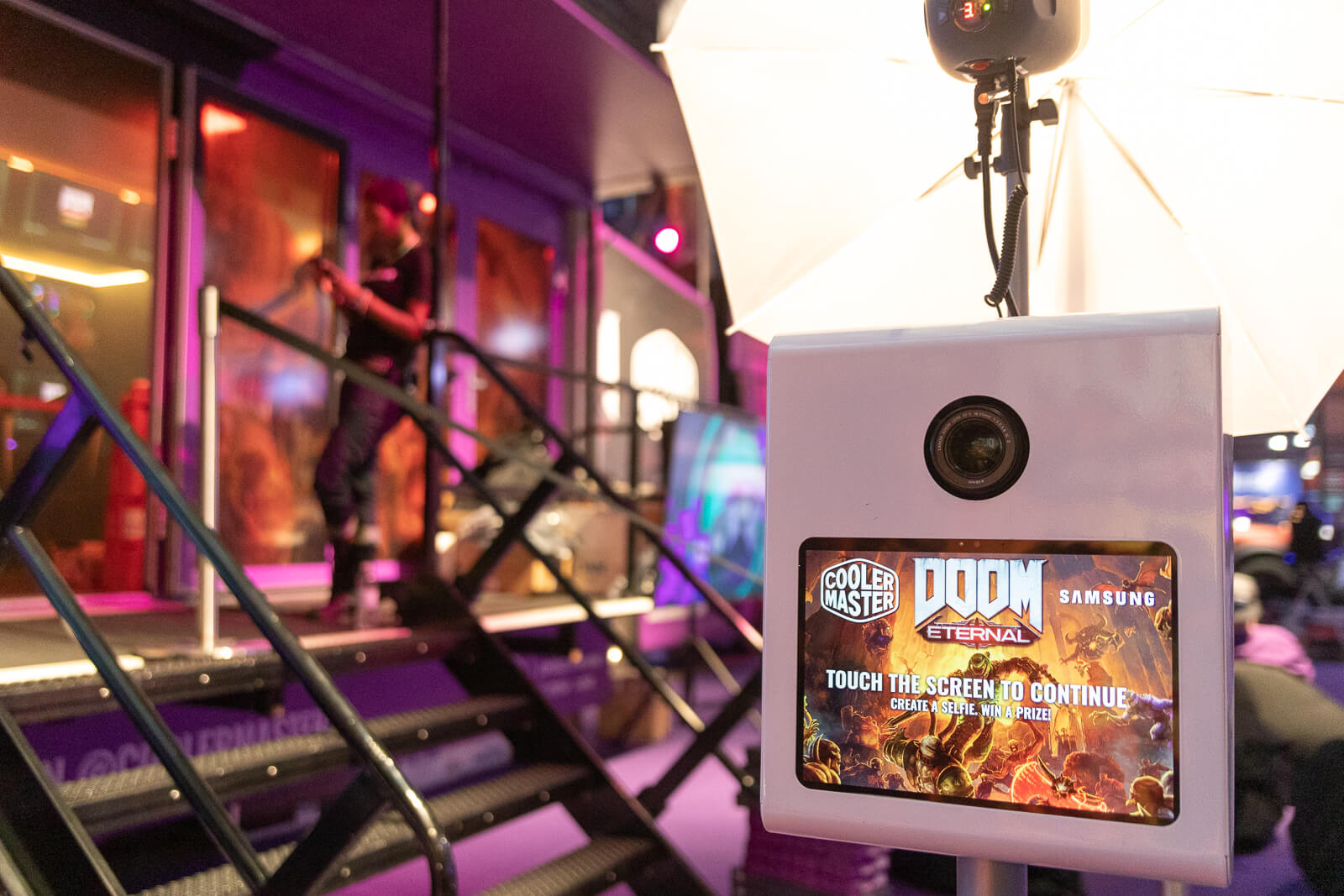 Also the stunning design for the photo-stripe and the gif/mpg4 was provided by the wizards at Coolermaster.

Our photoboooth worked smooth and without any hiccups the entire 3 day event, printed hundreds of pictures and sendet the e-mails with the mpg.4 movies out to the visitors This gig lifts the ribbon for future events, both for us and hopefully also for our future clients. If you have the option to fully integrate a photobooth into your setup it is a really good investment! The printed photo-stripes live for many years on peoples fridges and walls and if you combine the sharing of the small movie with an intensive for your visitors your message will go viral!
It was really great to work with the Coolermaster team and we are looking forward to rock future events with you guys!